Are you searching for silicone material products?Spend few minutes to take a look at here please.Wei Shun, a silicone material products manufacturer who can offer custom service prepare several silicone material molds for you. If you are searching for a multi use mold can use as chocolate mold, baking cake molds and ice cube molds, look at here please.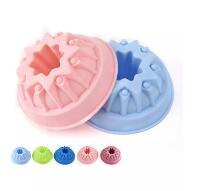 It is a silicone material mold for making cake. One tray has 6 cavities.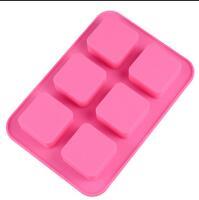 This mold is square shape. Generally use as soap making molds.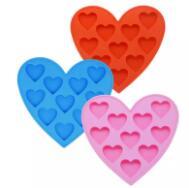 A silicone tray on mini size, suits for making mini size cake, biscuits, hard candy or chocolate.
Those mold is made of food grade silicone. As it is widely know that silicone rubber is a material resistant to environment & temperature.Working Temperature: -40 ~ 230 degree. Oven, microwave & freezer safeMulti Use: Those mold tray can use as chocolate molds, cake baking molds, ice cube molds, soap mold